Services
Towing & Recovery
No Need to Stay on the Roadside
Rely on us for quick, convenient towing services in Nottingham, NH.
Everyone needs the number for a reliable 24/7 towing service saved in their phone. When you do need to call a tow truck, you don't want to have to worry about searching the internet for the right one. With this in mind, we highly recommend that you save our number, (603) 970-1986, in your phone today.
HCR Truck & Equipment Repair is a trusted vehicle recovery service based out of Nottingham, NH. Whether you need emergency roadside assistance or would like us to tow your car or truck to a local shop, we'll offer you top-quality service. Contact us today to get help.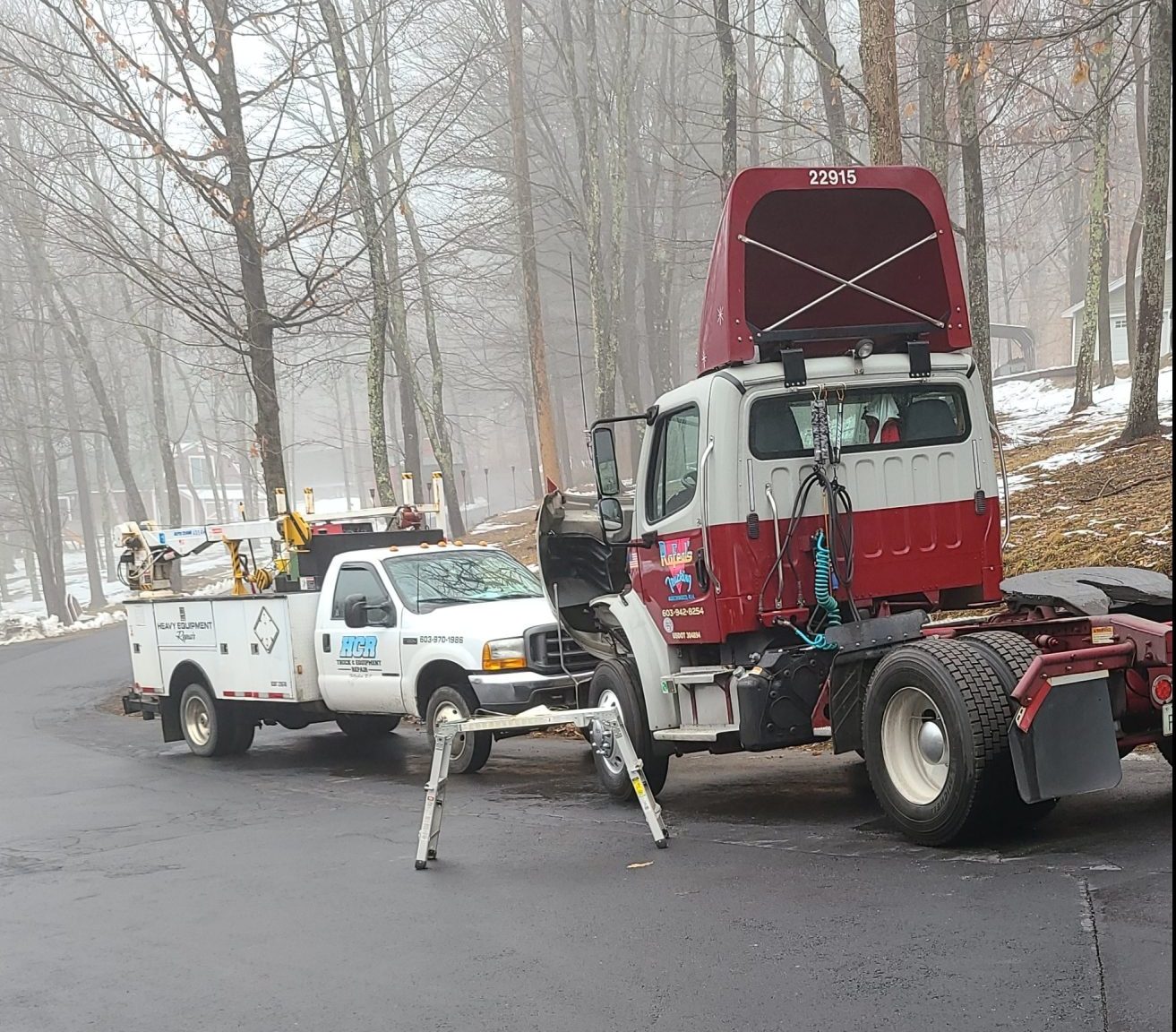 Get all the Light- or Medium-Duty Towing Services you Need
If you've been looking for a company that offers comprehensive vehicle recovery services, you've come to the right place. We tow and offer roadside assistance for:
Commercial Fleet Vehicles
Cars
Sedans
SUVs
Trucks
In addition to roadside towing, we can also help move the following:
Sheds
Heavy Equipment
Campers and Trailers
Essentially, we offer comprehensive light- and medium-duty towing services. Reach out today to let us know what we can do for you.
Punctual
Called them for roadside assistance, they got right on it,
Aaa was slow, they picked up the slack for triple aaa and saved the day, great service.
- Christopher Soldani
Honest
Good buch of experienced and honest guys that get the job done right and done fast all while keeping your wallet in mind. Thanks Burt and crew for all the hard work keeping my personal/ business vehicles going!
- Donnie Taylor
Professional
When you call for a tow, they are fast and dependable- which doesn't happen often when you need a tow truck in a small town. Thankful for a locally owned and professional company, riding in a brand new truck was just an added bonus!
- Jessie Brown